Choosing A Domain Name: Considerations for African Businesses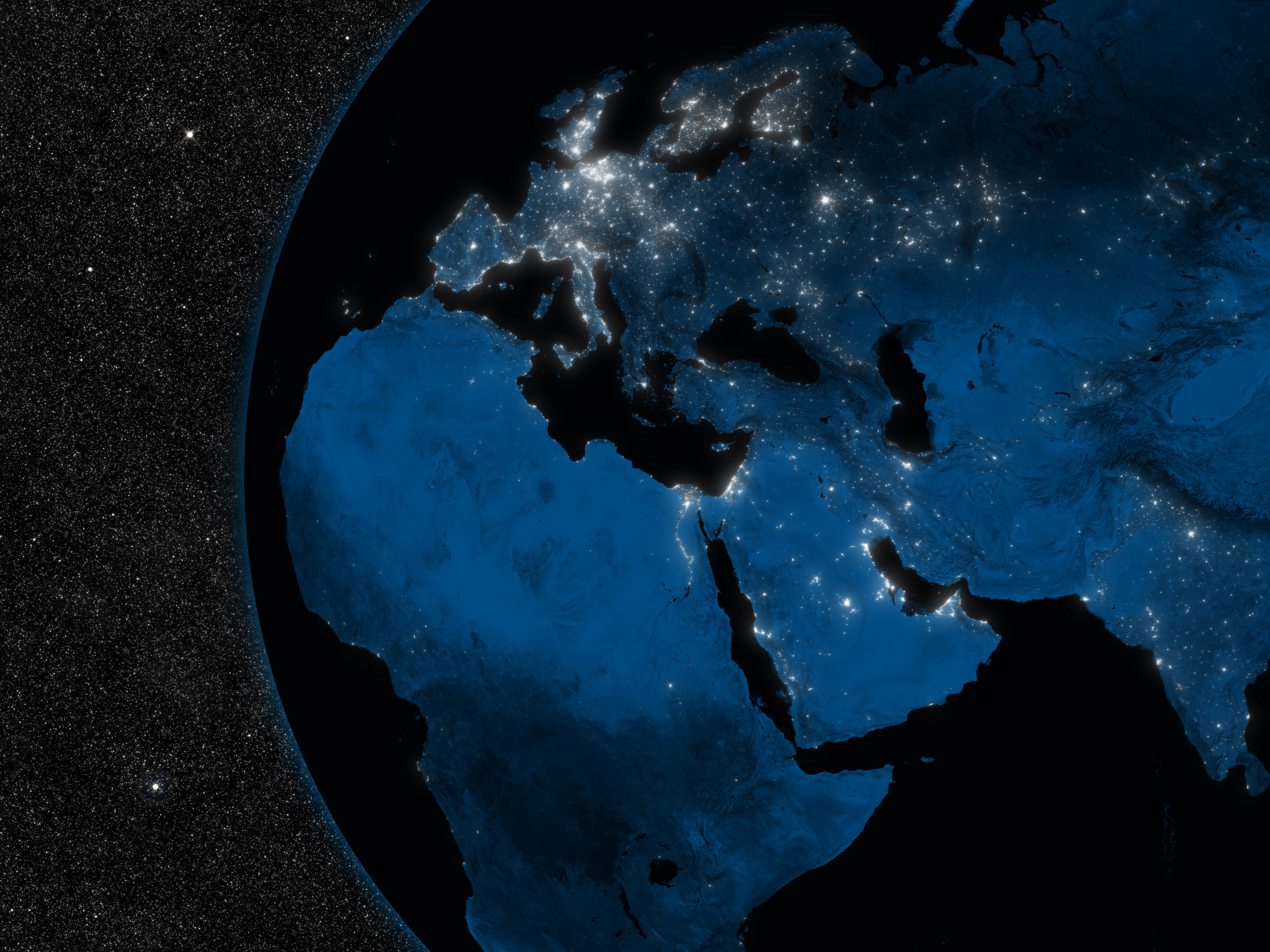 In today's ever-changing digital world, having a solid online presence is crucial for businesses of all sizes. Knowing where and how to register your business online can make all the difference in the long run. However, knowing how much your choice of domain name impacts your online presence is even more critical.
One of the initial steps in creating your online presence is choosing a domain name, simply the address that users will use to find your website. However, selecting the right domain name can be challenging, especially when successfully targeting emerging African markets.
With Africa being the rising star of emerging online real estate, there is massive potential for international and African businesses alike. .africa domain names play a pivotal role in unlocking the continent's digital potential and fostering economic growth. Such domain names serve as a gateway to the digital world and allow individuals, businesses, entrepreneurs, content creators and artists to connect with their African counterparts and global audiences.
This article will explore some key considerations for African businesses when choosing a domain name.
What To Keep Under Consideration
Expanding into the African continent, whether as a local or international business, brings with it a range of benefits. By understanding what to consider, you can select a domain name that best represents your individual or business's digital identity to better navigate your way within the African and global markets.
Consider Your Target Market
Your domain name should reflect your target market and their needs accurately. If you are an African person or business primarily serving customers in your community or country, consider securing or adding a .africa domain name to your digital footprint. If you are based in one or more of South Africa's main cities of Gauteng, Durban or Cape Town, then there are even more exciting domain name options available to you, such as the ZACities extensions.
If a business is based in a particular city and primarily serves customers locally, choosing a domain name such as .joburg, .capetown, or .durban can make a significant difference. These Top-Level Domain (TLD) extensions are specific to a given landmark city and allow a business to showcase its business location seamlessly. This will help your website appear in local search results when people search for businesses in that given city.
Choose A Domain Extension That Fits Your Business
There are thousands of domain name extensions in the world. Some of them are called ccTLDs (country code top-level domain names), such as .za, .ng .ke and so on. Then there are generic or geographic top-level domain names such as .xyz or .shop and our very own .africa and ZAcities' extensions of .capetown, .durban and .joburg. Each or a combination of them may be used to illustrate your online identity, but much will depend on what you would like to achieve. Thus, choosing a domain extension becomes an art, where the business artist is required to creatively come up with a domain name that fits its business needs as well as its operating base.
The right domain extension can set you apart from competitors in the online sphere, providing a more targeted space for users to engage. Non-profit organisations could find that a .org.za extension might be best suited if the type of business is weighted more than the location. However, if you are a business that primarily serves customers in Africa, consider using a .africa extension as a means of expanding.
Keep It Simple And Memorable
Your domain name should be easy to remember and easy to spell to simplify the user's experience. Avoid using numbers, hyphens, or other special characters that can make your domain name harder to remember.
Also, keep your domain name as short as possible to be top-of-mind and memorable. Shorter domain names are easier to type, easier to remember, and less likely to be misspelt. This has a ripple effect on a business's online presence as it hits the mark better from a client's perspective.
Check for Trademark Infringement
Brand domain names are another category that creates excitement in the domain name ecosystem. For example, Apple. Inc may prefer to use mac.apple instead of mac.durban. So it is vital to ensure that your choice of a domain name does not infringe the common law and/or the registered trademark rights of other third parties, i.e., you may not register a domain name like mac.africa, especially if the intent is to create confusion with Apple's mac brand. By conducting a whois or trademark search either at the relevant domain name registry or at your local company registration office, similar to the Commission for Intellectual Property and Companies in South Africa, respectively, you can avoid any legal issues from developing.
Litigation is often time-consuming and costly. Therefore, the emphasis should be on registering a domain name that is legally available so that your time and money can be better spent on growing your online presence and creating brand value instead of focusing on excessive legal, financial and administrative strains.
Consider SEO
Search engine optimisation (SEO) is an essential tool for driving organic traffic to your website, which increases business and expands your target audience seamlessly. When choosing a domain name, consider including keywords that are relevant to your business.
For example, this can be implemented for a dentist in Nairobi by choosing a domain name that includes both the keywords' dentist' and 'Nairobi'. This will help the website appear in local search results when people search for dentists in Nairobi.
Your African Domain
With your domain name significantly impacting your online presence, it is vital to include several factors before making your decision. This applies across the board, not only on the world wide web but also throughout social media platforms. Here are some key considerations of essential elements to include:
Branding: Your domain name should be consistent with your brand identity. As mentioned, keep things simple with a memorable domain name that is easy to spell and pronounce. It should also be unique enough to differentiate your business from competitors across all spheres.
Relevance: Your domain name should be relevant to your business and your products or services. It should give potential customers an idea of what your business does with just one look at your domain name.
Length: Shorter domain names are often easier to remember and type, making them better options for online use. Try to keep your domain name to 15 characters or less, as this is found to be an adequate length.
Avoid extra characters: Using numbers or hyphens in your domain name can make it more difficult to remember and type. Stick to letters and make it easy to spell.
Choosing a great domain name requires careful consideration and effort to get it right. Your domain name is an important part of your brand identity and can impact your online presence, so take the time to choose a name that fits your business and sets you up for success.
Registering Your Mark On Africa
Choosing a domain name that reflects your business's online presence is as significant as the identification number that you receive when you are born. Both enable your inclusion within different societies, both in a social and technological sphere. You can guarantee the best results by considering your target market, choosing the right domain extension, and keeping things short and sweet. Ensure to check for trademark infringements and relevant SEO keywords to get the best start you can.
For services to assist you along your domain name journey, Registry Africa is here to help your business succeed online. Explore our website to gain more information, or get in touch with us to get started today.